Leslie & Roberto // Dallas Courthouse Wedding
My very first secret courthouse wedding - (well it was then) lol!! I was so honored to watch as Leslie and Roberto took their marriage vows in a small Dallas county courthouse two days ago. The two had been together for years and even though they have another huge family celebration planned, they wanted to officially be husband and wife in a more intimate and private setting. You know I had already a vision of what a courthouse wedding would be like - short, simple, and straight to the point. But in real life, it happens in the blink of an eye. There's no fancy walks down the aisle, no candles to light, and there wasn't an exchanging of rings. But it was still really beautiful to watch because the exchanging of vows was still very serious and very special. As an outsider it's so really endearing to see families unite because of two people. Everyone is so warm and inviting - lots of love to go around. The entire thing lasted about 5-10 minutes maybe even less but who was keeping time?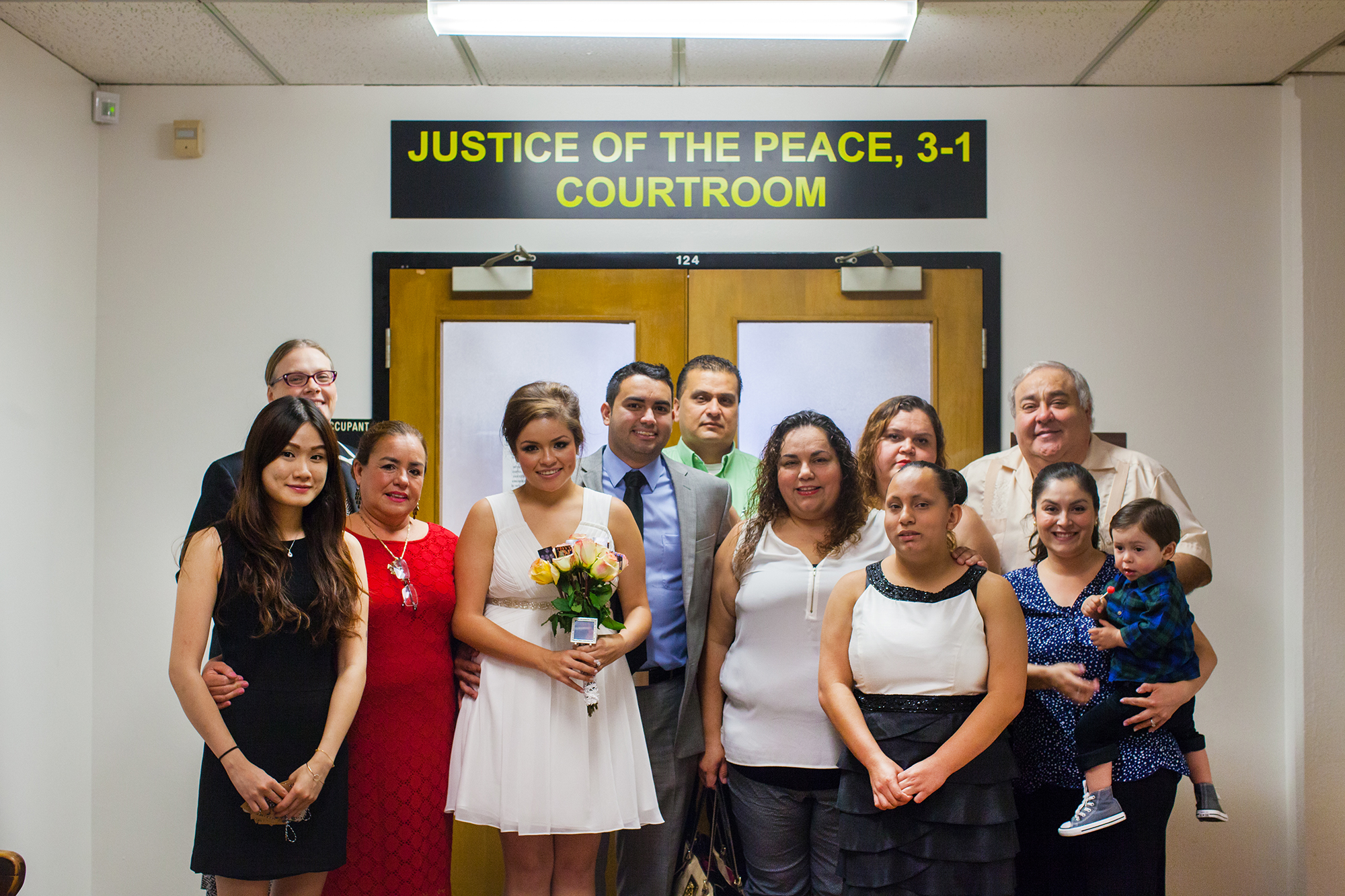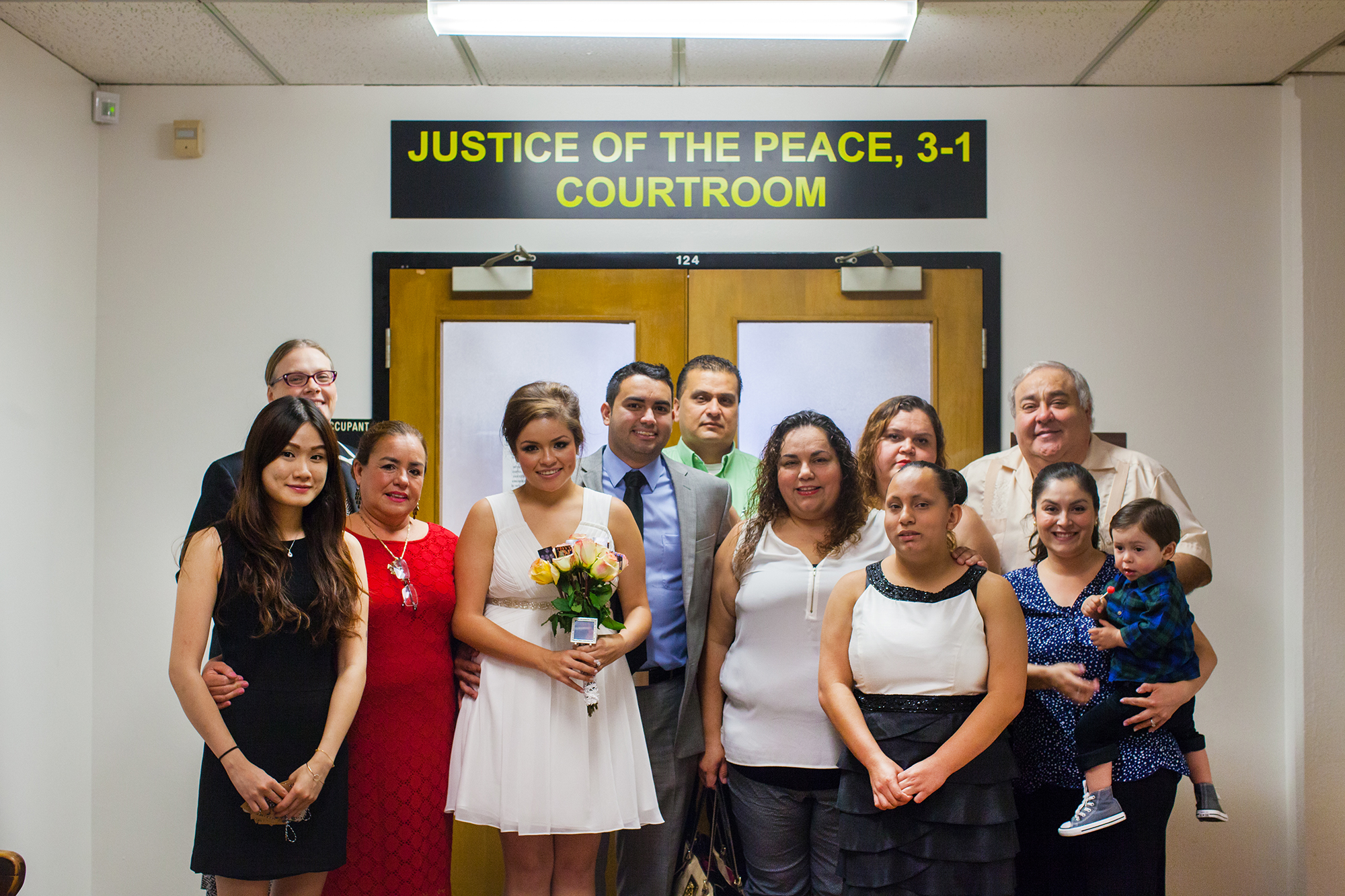 Because the area we were in didn't have the best scenic places, Leslie asked me for better photo spots and luckily the church right next to the courthouse served as the perfect place. And good thing because it was so hot that afternoon - I couldn't bear the idea of having to make the couple walk everywhere in the heat!
I had so much fun getting to take photos of these two newlyweds and their special moment together! Congrats to these lovebirds! Wish you both eternal blessings of wedded bliss!